WEN Hair Care Review: The Best Hair Cleansing Product I've Ever Tried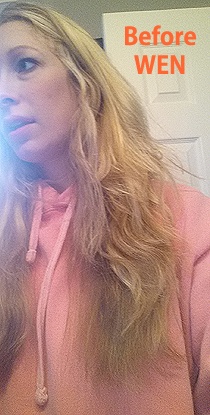 I've wanted to write a review on Chaz Dean's WEN Hair Care for quite some time now, so it's the perfect cleansing product for my first CleanerMatch review. I used WEN for a few years and fell in love with it. And I've tried a lot of hair products. I've tried so many, my sister has even called me a "product junkie". This is the best on the market.
I stopped using WEN about 3 or 4 months ago. I'm pretty sure I cancelled my subscription because I had a back-up of product and wanted to stop the monthly automatic shipments (more on that later) and then I ran out.
This winter I started complaining about my hair being unusually dry. (Check out the photo of my dry locks and please excuse my selfie skills. I detest selfies so I don't have very much practice. ) I couldn't figure out what had changed. Did I change my vitamins? Was it the dry weather conditions? Could it be the water in my new home? Nope. It was my shampoo. I stopped using WEN and my hair went to hell.
I ordered up a new shipment of WEN and after a week my hair was softer, stronger and shiner (see the after pics). I noticed an instant difference the first time I used it again. I've now been using it again religiously for a month and I've even noticed that it is growing faster. That could be because I have no breakage anymore. Before you go out and sign up for this system there are a few things you should know.
You don't have to commit to a monthly payment. I buy mine from Amazon instead. This way there is no monthly charge on your credit card and you can purchase the product when you can afford it.
Be careful to only buy WEN by CHAZ DEAN. There is a WEN product by Gunty-Renker and it is not the same! The Chaz Dean brand is far superior in my opinion.
This is a shampoo and conditioner in one. You don't have to use any other product. People get confused because it is called a "cleansing conditioner" but it works as a multi-purpose solution for your hair.
It doesn't create "suds". When you shampoo with WEN it does not create that soapy foam you are used to with normal shampoos. It's just something you get used to and rest assured your hair is still getting clean.
If you tend to have super oily hair, this product may not be for you. WEN works because it doesn't strip your hair of the natural elements in your hair. If you produce a lot of oil, you may not like this product or you may only want to use it sparingly.
Make sure to rinse it all out of your roots. It shouldn't stay on your scalp. (This may be why some people believe it makes their hair oily).
WEN has a lot of smells and products, but I've stuck with the original Sweet Almond Mint Cleansing Conditioner. I also highly recommend their Moist Intensive Hair Treatment. When I feel like I've over-processed or heat styled my hair too much, this treatment gives it that extra moisture. I have their styling creme as well, but I wouldn't bother ordering that up as I haven't found it to be anything special.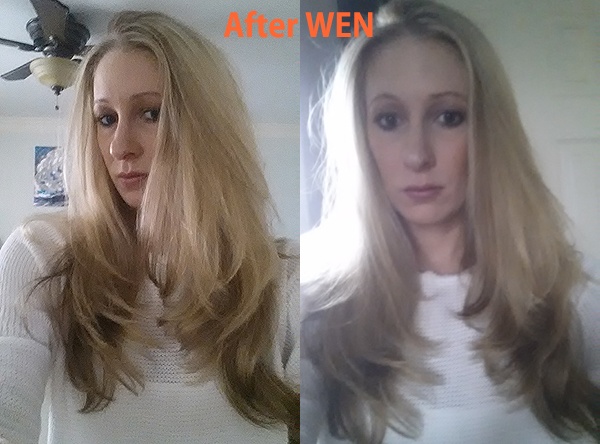 Note: I have not been compensated by WEN or anyone else for this review. These are my own thoughts and opinions based on personal experience with the product.
Author: Karen Lawes